How to Successfully Compete in the Growing ePharmacy Marketplace
By Terrence O'Neill | Posted on June 6, 2023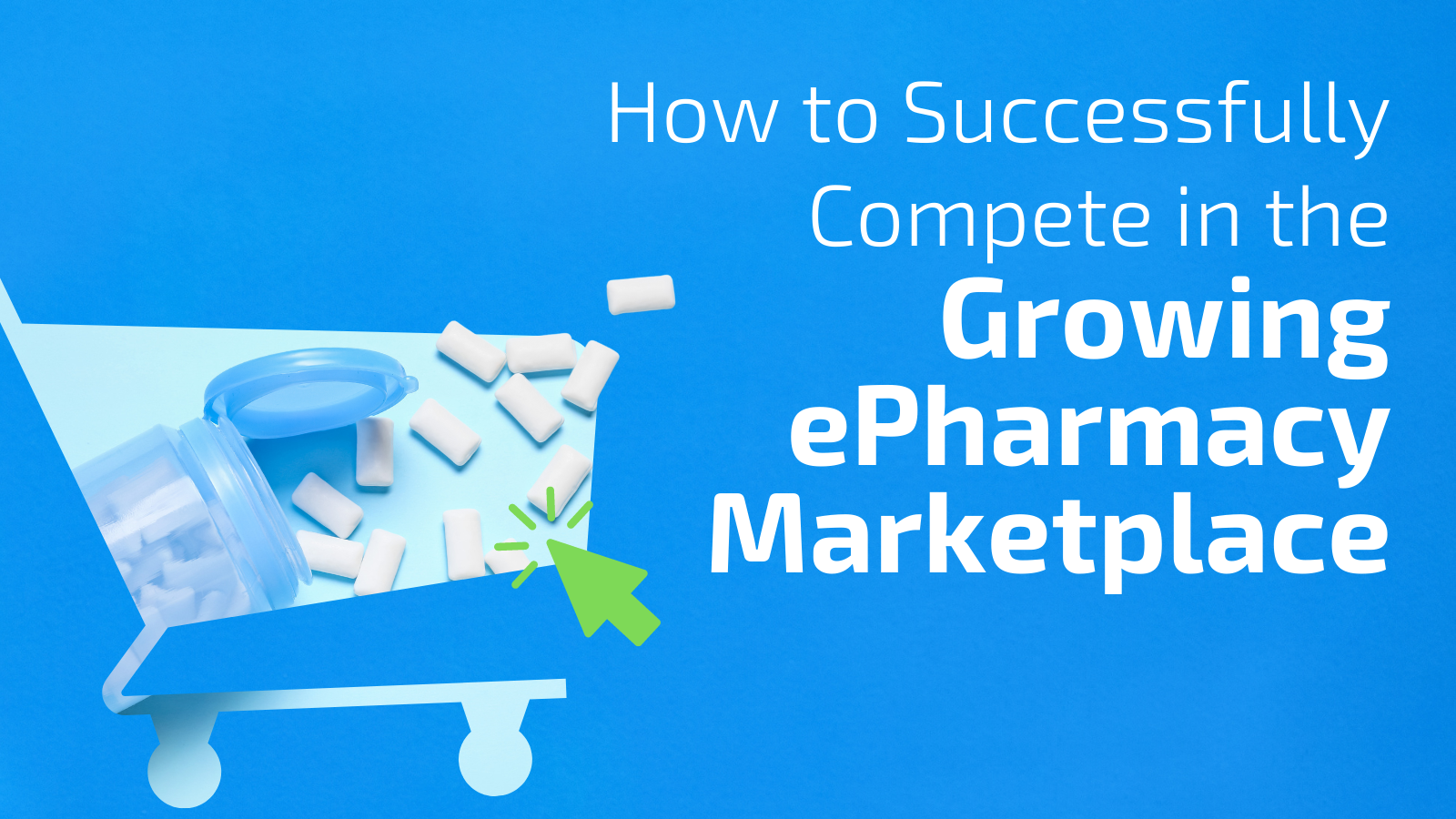 Today's consumers are looking for convenient and cost-effective healthcare solutions. Online pharmacies fit that bill, with easy ordering, inventory availability, shipping right to consumers' homes, and often lower prices than brick-and-mortar retail pharmacies. Medication adherence packaging can help retailers successfully compete in the ePharmacy marketplace while improving the patient experience.
Growing ePharmacy Market
A recent study by Precedence Research reports that the global market for ePharmacies is expected to expand to $256 billion by 230. It asserts that the rapidly increasing geriatric population, rising penetration of e-commerce, intensifying prevalence of chronic diseases, and growing adoption of digital technologies across the globe are the most prominent factors driving the growth.
Market with Stiff Competition
While the market is large and growing, it has attracted numerous competitors, including the largest names in retail. Some of these organizations are offering heavily discounted medications to their large subscriber base. So, creating market differentiators other than price is crucial.
Pharmacy Operating Costs Continue to Rise
Operating costs for pharmacies are continuously increasing. A study commissioned by the National Association of Chain Drug Stores estimated the average cost of dispensing medications at $12.40. The most significant driver of overall costs was payroll at 58%. With the current national labor shortage, organizations are increasing wages to encourage workers to join their teams and retain existing workers. For instance, Walmart recently said it increased the average pay of its pharmacy workers to over $20 per hour and promised to offer more frequent and automatic pay raises.
Increased Prevalence of Chronic Disease
Chronic diseases, which include cardiovascular diseases, diabetes, respiratory diseases, cancer, neurological disorders, autoimmune diseases, kidney diseases, and mental health disorders, are on the rise. The heavy burden of these diseases and shorter hospital stays have resulted in high demand for chronic disease management medications. Management of these diseases is complicated and mandates a long-term commitment to therapeutic mediation. But medication adherence for chronic diseases is lacking.
Medication Adherence Vexes Healthcare Systems
Medication adherence is a significant indicator of successful patient outcomes. Patients who follow prescription directions can better control chronic symptoms, treat temporary conditions, and have better overall health and morbidity, and mortality rates. Conversely, nonadherence is linked with increased mortality and morbidity, higher rates of hospital admissions, suboptimal health outcomes, and increased healthcare costs.
The CDC reports that 3.8 billion prescriptions are written annually in the United States. But approximately one in five are never filled, and of those filled, about 50% are taken incorrectly, particularly concerning timing, dosage, frequency, and duration.
Medication Adherence Packaging Driving the Future of Pharmacy
Medication adherence packaging provides ePharmacies with a competitive differentiator. Calendarized adherence blister packaging reminds individuals to take their medications, which improves adherence lift and refill rates. In addition, since day codes are printed on the blister packages, it is easy to track if medication has been taken and when patients should take their next pill.
Minimizes the Burden of Pharmacists Counting Pills and Lowers Dispensing Costs
This innovative packaging solution minimizes the amount of touches a prescription goes through before getting to the customer. Eliminating bottles and putting pills directly into cartons nullifies the need for pharmacists to handle the medicines, saving time and costs. Traditionally, medications are delivered to pharmacies in large bottles that hold 1,000 pills, and pharmacists put 30 pills in a bottle at a time. Dispensing costs are dramatically lowered by putting medicines in packs and cartons rather than bottles. Plus, the flat packaging is easier and cheaper to ship, as bottles in boxes take up significantly more room than packs in envelopes.
Enhanced Patient Wellbeing
Increasing adherence is not the only benefit of medication adherence packaging. Patients' experience is also improved with portable blister packs that can be easily slipped into pockets and purses for on-the-go use. Additionally, the calendarized blister packs are senior-friendly and child-resistant.
The ePharmacy market is evolving quickly, innovative medication adherence packaging can be a game changer for pharmacies competing in this developing landscape.
Start your packaging journey with Covectra today!
Interested in learning more about medication adherence and packaging for your company? Fill out the form below and we will be in touch.
Subscribe to Our blog
Sign Up For Our E-Newsletter